CAMPRO-CCTV(CAMPRO TECHNOLOGY CO., LTD.) is a professional manufacturer that specializes in the research, development of CCTV security camera. For the sake of providing more complete product range and competitive price, CAMPRO CCTV with ISO 9001 Quality Certificate, years of solid experience on global market which provide state of the art surveillance CCTV System to satisfy your requirements completely and to meet the realities of budget constraint. Our sales team has now carried a comprehensive range of products under CAMPRO Brand from Analog to Digital Solutions of any specialist manufacturers to fulfill all customers' requirements on CCTV surveillance.
Our Security product lines include : IP camera / NVR / IP PTZ / Hybrid camera / DVR / Hybrid PTZ / CCTV Tester / Video Balun / Color Quad / Accessory / Connectors / Surge Protector … etc.
In order to avoide you buy counterfeit goods, CAMPRO provide Anti-Counterfeit Code. You can find the Anti-Counterfeit Label on all CAMPRO's Camera & DVR.
CAMPRO has several sales process, authorized distributors, resellers, agents and OEM/ODM partners system. All of CAMPRO' branded products can be sold through the sales channels.
CAMPRO invite and welcome the partners to join with us and look forward to a mutually beneficial long-standing business relationship.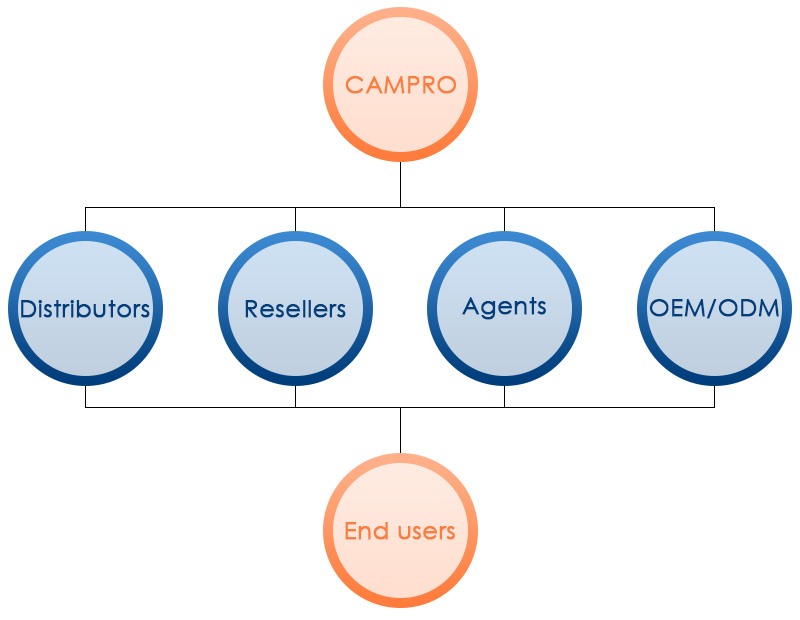 It is high time to protect your business and home using our innovative product. If your company specialized in security surveillance CCTV and are interested in our products, we welcome you to become our authorized partners, please contact us now.